One of the great things about traveling is the chance to experience different cultures around the world first hand, and there are few better ways to do that then to take a bite of someone's food. Like music, food is a universal language. We all eat, we enjoy food in vastly different ways, and one person's supreme meal is another person's garbage.  I have been doing a lot of research lately when it comes to the highlights of the world, and quite a bit of that time has been devoted to various eateries. Today's treats come from San Juan, where local ingredients are turned into something special!
Marmalade is a truly thrilling experience that any person who enjoys food should treat themselves to while in the city. Not to be mistaken for a wholly casual experience, sandals and shorts aren't part of the dress code but the ambiance more than makes up for having to get dressed up. Customers note that the service is fantastic with friendly and knowledgeable staff. It was a consistent trend that the bar tenders here know their drinks and create absolutely delicious concoctions to be enjoyed! Speaking of drinks, this restaurant has won six awards of excellence when it comes to wine pairings, so you can expect very high quality wine that suits the food you are eating here.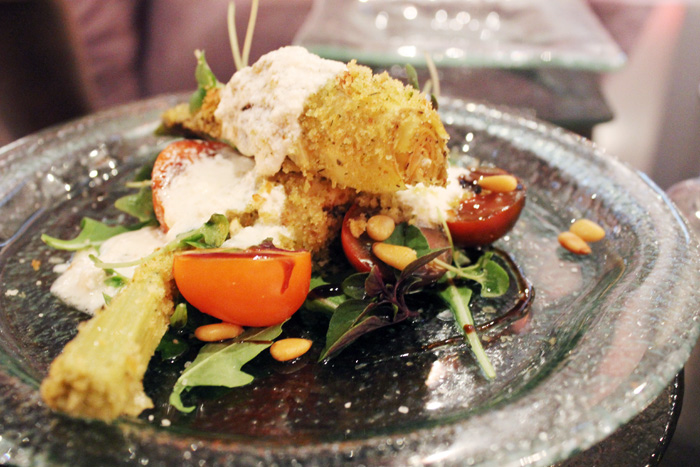 There is a special pride here about how they go about their business. On an island where over ninety percent of the food is imported for consumption, they aggressively pursue and support small producers and local farmers who share their ideals for organic and sustainable means of producing and eating food. They have plenty of vegan options but what is the true common denominator in all of their food is the commitment to excellence and the explosive flavors they pack into every dish. For fish lovers they have the Queen Red Snapper, which is poached in a Thai style curry and coconut broth and then served over a bed of jasmine rice and spiced shrimp-sesame dumplings. Customers rave that the flavors mix beautifully and create a marvelous seafood experience. The Heritage Berkshire Pork Cheeks are another delicious item, served with barbequed black bean puree, garlicky greens roasted peanut and lime emulsion, and a Californian peach-pablano marmalade. The mixture of flavors are talked about as quite the delight!
No fine dining experience is complete without some delicious dessert, of course. One of the featured item is the Millionaires Ice Cream, which is churned with fresh French summer truffles on the inside and served with honeycomb & hazelnuts along with shaved truffles on the outside. It is a truly amazing ice cream experience that customers keep coming back for time and time again! For something truly organic one only needs to look towards the Blueberry-Lavender "No-No" cake. No gluten, no eggs, no dairy, no nuts, no refined sugar of any kind, no GMO's… everything organic! Needless to say it also tastes absolutely fantastic and is one of the most ordered items off of the dessert menu! They also have a peanut brittle ice cream that wasn't talked about much but that I personally would love to try, as a lover of peanut brittle!
Marmalade is an interesting and creative restaurant that is clearly striving to bring something amazing to the people of San Juan. Their commitment to excellence oozes off all of their decisions, and their welcoming staff proceeds what is world class food. You should stop in whenever you are in town, and you can get in town as part of our Drag Stars at Sea: Pirates of the Caribbean! For all of the information for this amazing cruise, go here.